12-18-2021
Harlow (in the middle) with her siblings Sadie (on the left) and Jack on the right. I so love getting updates and pics on these beautiful puppies! So blessed to have them grow up close together!
12-7-2021
Harlow and Jack are siblings from Ava's 2nd litter; Sadie is from Ava's first litter. Jack was adopted by the same family who adopted Sadie and their friend adopted Harlow. It's so wonderful they get to grow up together. Sadie is on the right, Jack and Harlow are together in the bed on the left.
9-7-2021
Harlow is such a lovey puppy – her tail was wagging so fast and she was giving Ryan kisses while I was trying to get a close up photo, so these aren't the best.
8-27-2021
Keep in mind puppies really need a bath – you can tell in today's photos.
8-16-2021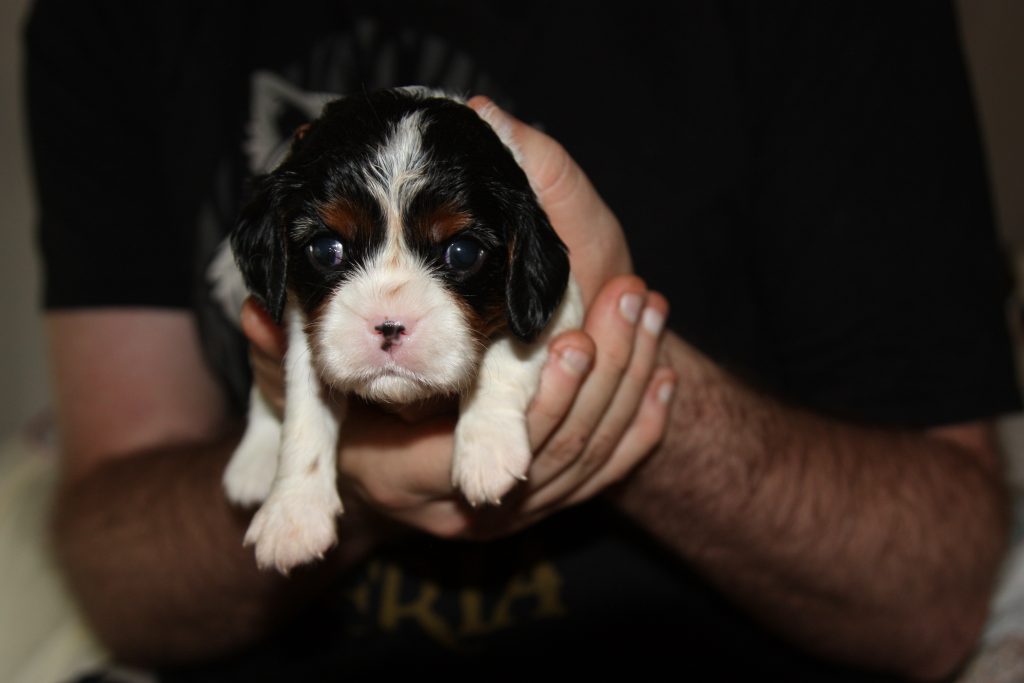 8-12-2021
I thought I'd try to get a full body shot of each puppy this morning.
8-11-2021
8-9-2021
8-7-2021
Here's a better pic of my little Red Collar Girl 8-5-2021: